Located on a relatively narrow internal parcel with a creek at the rear lot line, the University Park residence strives to respond to its unique context. In an established neighborhood where most of the dwellings are traditional in design, the form of the forward-facing 3 car garage "building" presents a simple gabled elevation to the street.

The main building volume is characterized by exposed steel structure and large areas of glazing. In response to the natural setting of the creek and foliage, a visual connection with the site is created from all living areas. A straightforward exposed structural system and simple, honest materials of Lueders Limestone, Ipe wood and zinc metal create a refined and serene environment, complementing the natural strengths of the site.
A narrow lap pool runs along the homes south edge while a long narrow koi pond runs along its front eastern edge, and under the glass floored bridge linking the main house to its garage.
The Primary 2 level structure's roof is filled with solar collectors and the project was awarded LEED Gold rating. The home was completed in 2018.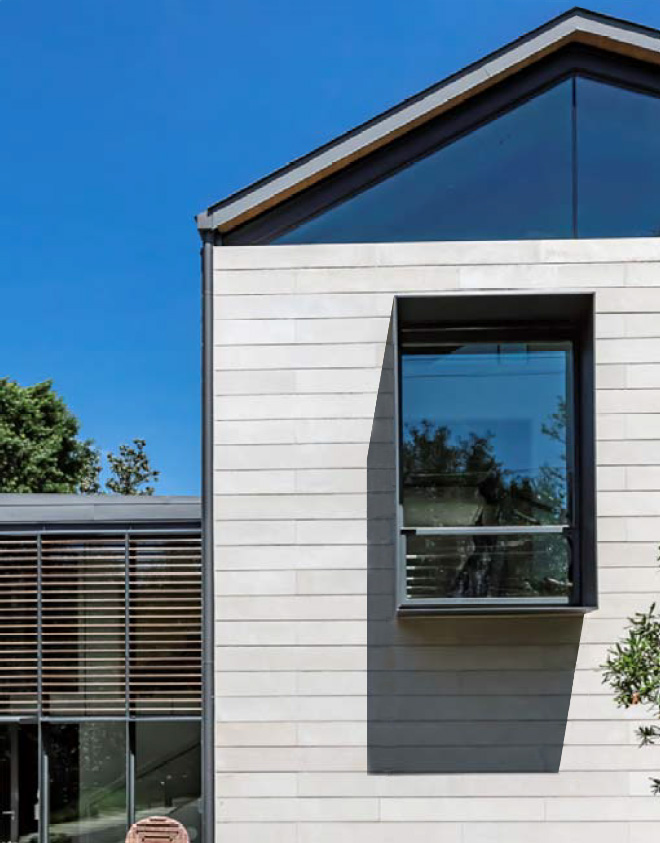 University Park Residence